Morris & Kon
We've Moved!

Morris & Kon has merged with our friends at Lunettes Opticians
On 7th April, Morris & Kon Opticians closed its doors and entrusted the team at Lunettes Opticians to continue caring for your eye care.
You'll still see the same friendly faces, as well as some new ones too.
Lunettes Opticians has recently expanded its facilities,giving a more spacious environment and even better technology and range of frames.
All patient records have been safely and confidentially transferred to Lunettes Opticians.We look forward to welcoming you to our new premises!
We will write to you when you are due for your examinationand if you have any questions in the mean time, please do not hesitate tocontact us on our new number 01476 591793.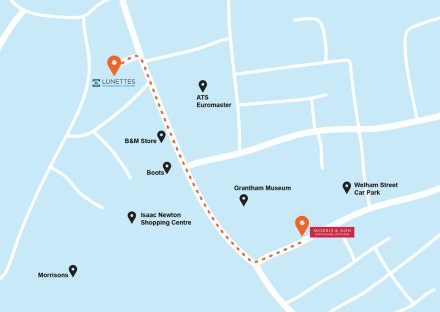 We have merged with Lunettes Opticians
The George Shopping Centre, Grantham,Lincolnshire, NG31 6LH
For further information, please call 01476 591793