Lincolnshire optometrist educates MPs on Westminster Eye Health Day
An award-winning optometrist from Lincolnshire has supported Westminster Eye Health Day 2022 by educating Members of Parliament on the role of optometry.
Tushar Majithia, from Lunettes Opticians attended the awareness day to encourage MPs to back a nationwide programme for a more joined up approach to eye health.
Hosted by 'The Eyes Have It' partnership and Marsha De Cordova MP, the event took place on Wednesday, October 19, and aimed to drive support for a national plan on eyecare among policy makers in England by educating them on the common issues facing patients.
During the awareness day, which aimed to campaign for better, more joined-up eyecare services and a call for a National Plan for Eyecare, guests discussed the potential for optometry to support the NHS in helping with prevention, diagnosis and monitoring of eyecare services.
Tushar said: "It is vital to have for the government to develop a national plan for eyecare to reduce delays in care and minimise avoidable sight loss.
"The plan would see primary care utilised more effectively, an expansion in the ophthalmology workforce to meet patient need, and more efficient patient pathways implemented to reduce backlogs in eye care."
The event at Portcullis House, Westminster was attended by MPs including Will Quince, Minister of State at Department of Health and Social Care, David Davis, Dr Liam Fox, Barry Gardiner and Dawn Butler.
Tushar demonstrated the use of an Optos Optomap widefield scanner to demonstrate the potential for the use of technology widely available in optometry practices.
Tushar added: "It was an honour to attend this recognised awareness day alongside some of the leading figures in ophthalmology care.
"Together we will carry on championing the importance of good eyecare until changes are made nationally to improve patient outcomes."
In July 2022, there was roughly 644,000 people on ophthalmology waiting lists in England, NHS data has reported.
Marsha de Cordova, Labour MP for Battersea, recognises the importance of providing people with good eyecare.
She said: "Those with potentially avoidable sight loss don't have time on their side. Many do not realise that swift treatment, often within two weeks, is needed to prevent vision from deteriorating further.
"Even before the pandemic, ophthalmology was the busiest outpatient service in the NHS, but it doesn't get the recognition or investment it deserves. We need a national eye care strategy that will deliver a joined-up system so we can truly deliver for people living with sight loss."
Westminster Eye Health Day is a Parliamentary event which raises the profile and importance of good eye health and eye research to government.
The Eyes Have It is a national partnership of eye care organisations that works to improve the lives of those with eye conditions. It includes the AOP, The Royal College of Ophthalmologists, the Macular Society, Fight for Sight, and Roche Products Ltd.
Lunettes is an independent opticians in Lincolnshire with more than 25 years of experience in providing professional eyecare and eye tests to its community.
Made up of three branches, Lunettes provides a comprehensive range of professional services to offer an eyecare solution to suit all needs.
To find out more about Lunettes visit https://www.lunettes.co.uk/.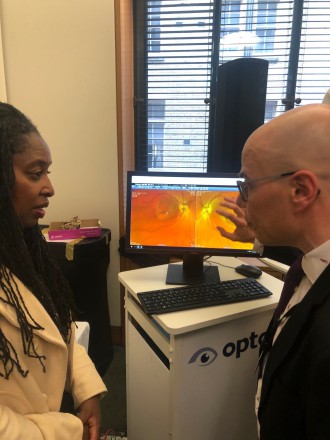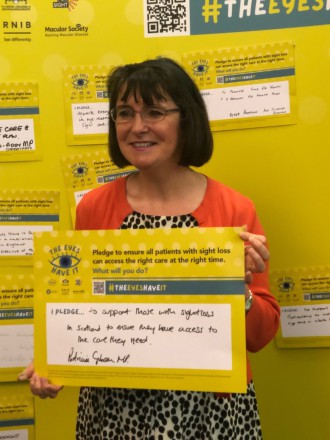 Notes to editors