COVID 19 Update
As we move back into a national lockdown, Lunettes Opticians will remain OPEN for urgent and essential eyecare. We would encourage our patients to defer routine appointments until lockdown restrictions are eased.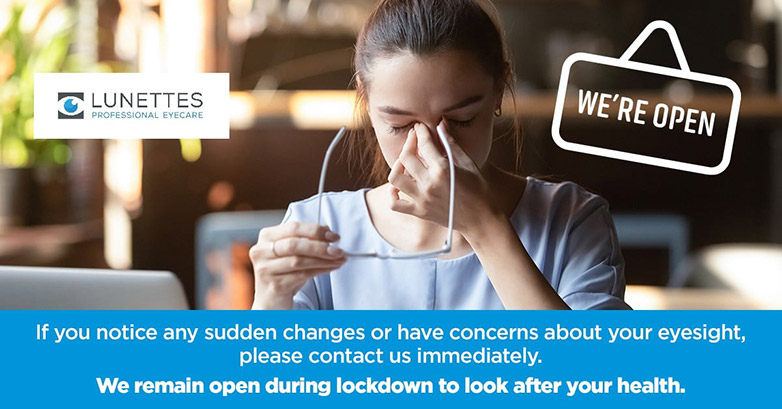 If you have any concerns, please do not hesitate to contact us.
If you require replacement spectacles, contact lenses or eyecare products, please contact us – we can arrange for these to be delivered to you.
We are committed to providing a safe environment to help protect you and our team. All entry to the practices is strictly by appointment only.
STAY SAFE!